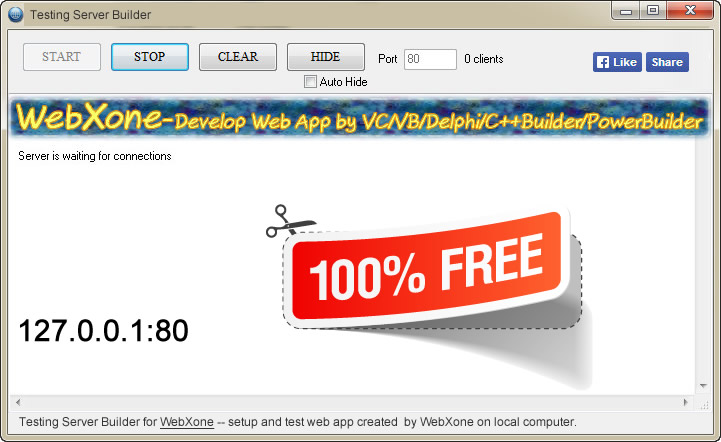 Smart Server
SmartServ is a free tool for web app developers and website authors. It can easily setup a local testing server with one click, and load your project at 127.0.0.1. It doesn't require complex operations like XAMPP, but supports both Apache and IIS in one small program. If you are looking for a free testing server builder, SmartServ will fully meet your needs.

Download it to your computer
SmartServ is a free portable testing server builder which doesn't require installation or uninstallation to the computer. You can just download it to the desktop for use. It can also be found in WebXone's setup file.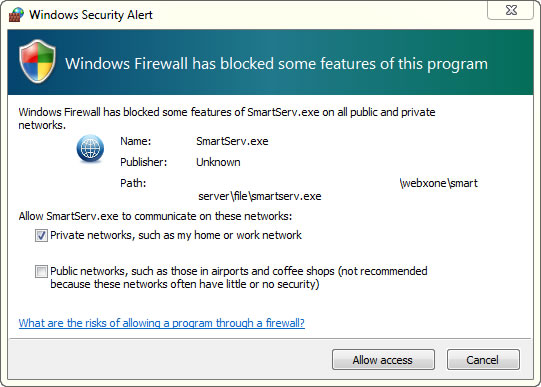 Allow access
When it was the first time you run SmartServ on this computer, you will be asked to allow access to the network. Click 'Allow access' to go to next step. If you don't allow SmartServ's access, you are not able to setup a local testing server by SmartServ successfully.
Run it
Double click on the program to run it. Choose a port and click on button [Start], you will see the running status in the infomation field below.
Web app testing or website development
If you want to test a web app developed by WebXone, you can put the web app into the same folder to SmartServ. Then you can load the web app on browser side by visiting 127.0.0.1. You can also put your website to the folder and visit your website locally.